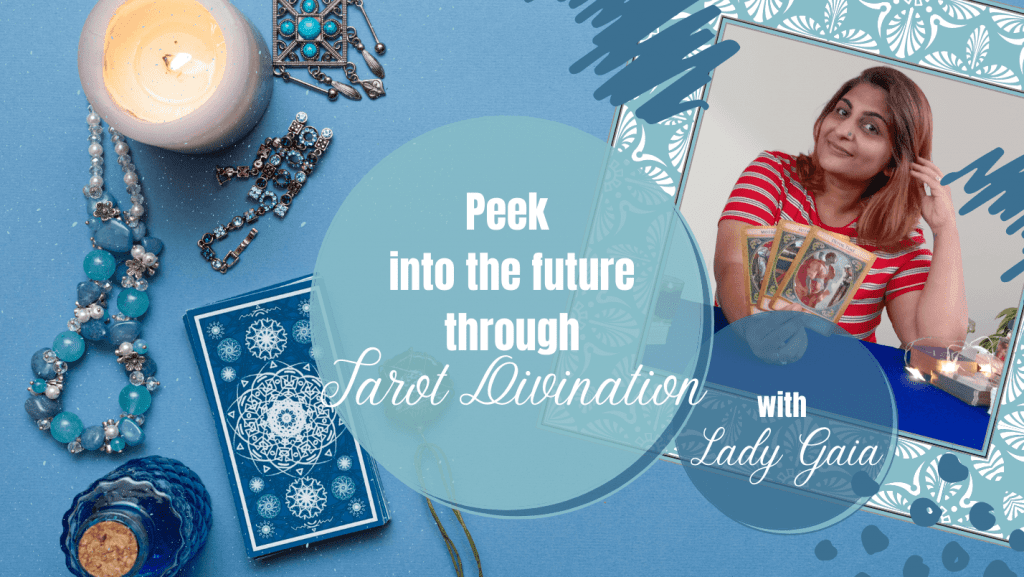 Peek into the Future through Tarot Divination
Course Type : Online Live, Private Session
Session Length : 60 Minutes
Scheduling Options : As per participants' time zone and convenience
Level : Beginner, Intermediate, Advanced
Price of Course : USD 30.00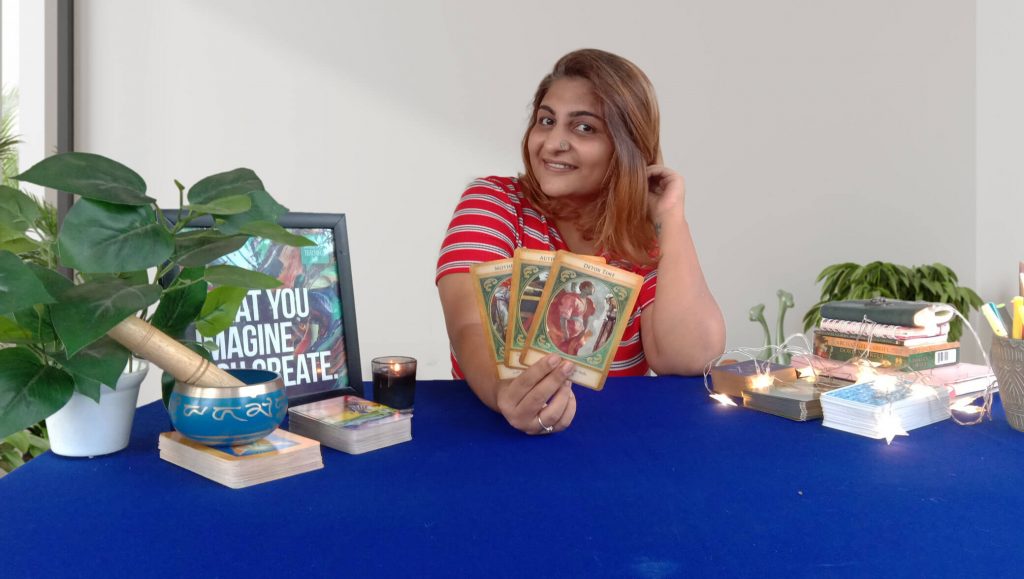 Tarot is a method of divination that taps into the energy of the person asking the question. Through this practice, the reader can predict the future, offer guidance and map the frequency that one is vibrating at, at any given time. Some may say that destiny is a straight road and nothing can be done to change it, while others believe that we write our destiny. The truth is, we do write our destiny and we can even change the future should we decide to change our vibrations.
Tarot acts as a guide, offering a roadmap to what could be based on how we choose to live our lives. It can reveal mysteries of the mind and the soul to help you embrace your higher purpose and discover who you truly are.
Come, pour your heart out and try to understand what you can do to improve your current situation , or discover answers to your deep-rooted questions. This is a 90-minute online session. Complete confidentiality is assured in this session with Lady Gaia and Mannat Wellness.
What Our Student say about this Class?
I feel very clear after consultation with Lady Gaia. I have a stuck problem in my life. She didn't judge my problem. I feel encouraging tell her my situation. After talking with her I could see my problem from different light. The Tarot reading is very relatable to my life, and could help me in my dream.
From the first time I approached her for my reading, till now- There has been no turning back or a second thought of going to any one else for it. She is truly your perfect go to person for the most accurate, to the point readings that one can ever receive. Her readings have benefitted me immensely.
Taranna has helped me a lot with her readings, she has done few personal readings and given me answers to a lot of unresolved issues with my family and friends, I'm glad I got to know her ☺️ Her readings are so accurate and I always resonate with her ❤️ thank you so much Taranna.